OnePlus 8 Series | CEO Pete Lau has Revealed the Price | 13 Records Breaks on DisplayMate by OnePlus 8 Pro Leaks Credit-Gadget360/NDTV...
OnePlus 8 Series | CEO Pete Lau has Revealed the Price | 13 Records Breaks on DisplayMate by OnePlus 8 Pro Leaks
Credit-Gadget360/NDTV
OnePlus CEO says that the OnePlus 8 series smartphone will not go more than USD 1,000.
I am going to explain the upcoming smartphone that is OnePlus 8 Series, So , here i go.
- OnePlus 8 series is confirmed to be powered by Snapdragon 865 SoC
- DisplayMate Gives A+ rating to OnePlus 8 series for display
- OnePlus 8 Pro will earned IP68 certification,
dust certification
and wireless charging.
- OnePlus 8 series will be launched on
April 14 or 15 or
Pan American Day and the event come trough LiveStream.
- OnePlus 8 Pro
confirmed a 120Hz refresh rate display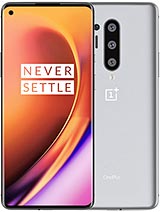 Credit - GSMArena
OnePlus Company decided to launch the both model that is OnePlus 8 Pro and OnePlus 8 series on Pan America Day. The CEO of OnePlus company reveal the worth of OnePlus 8 and He says that the price of OnePlus 8 series will not be more than USD 1,000 (roughly Rs. 76,400). The thing is that one of the most important information revealed that the DisplayMate tested of the quality of the display and rated A+ grade before the launched of the OnePlus 8 series has broken the 13 display recored reported by DisplayMate.
According Lau the CEO of the OnePlus Company, he is not revealed the actual price of the OnePlus 8 Series and according to his statement the high - end variant may be USD 1,000 (roughly Rs. 76,400). And he says that it shall be cheaper than that of the bottom one Samsung Galaxy S20 series. The OnePlus Company already conformed that the series of the OnePlus series may support and supply the 5G. And the OnePlus series will be coming with Qualcomm Snapdragon 865 SoC.
In the completion of the smartphone industry the price of the OnePlus 8 Series are low. But it is still sightly expensive model of previous smartphone of OnePlus.Reportedly The CEO of OnePlus says thanks to technical challenge for the 5G is coming with this smartphone. Availability of the raw material and making 5G chips cost are increasing in industry, OnePlus CEO says that he hopes that the cost of the product is decrease than it is very better due to the according to him, the product of the OnePlus will be very matured.
Source-Twitter
Reportedly the DisplayMate says that the OnePlus Series is earned A+ grade in display and tweeted the info on Twitter. But according to report the OnePlus Company is already tested in the depth of display quality. And the CEO Lau of the OnePlus tweeted that the OnePlus 8 Pro has broken the 13 Display record.


Source - Twitter
There are some variant you can choose like 8GB and 12GB of LPDDR4X RAM also as 128GB or 256GB UFS 3.0 storage. In 6.5 - inch use Full HD+ AMOLED panel and refresh rate of the 90Hz. OnePlus is support Warp Charge 30T wired fast charging, and OnePlus are providing
4300mAh battery in this smartphone. OnePlus is going to provide three colour that is Interstellar Glow, Onyx Black and Glacial Green.
Reportedly, In OnePlus 8 Pro may support 30W wireless charging, It has a 6.67 - Inch QHD+ AMOLED display with refresh rate of 120Hz and RAM
LPDDR5 RAM
. And this display may support HDR10+, for smoother visuals uses MEMC chip, and brightness levels is support upto 1200 nits. For better performance uses faster LPDDR5 RAM with capacities of 8GB and 12GB. The capacities of 128GB and 256GB accompany with UFS 3.0 storage. OnePlus 8 Pro gives a 4500mAh battery for preventing 120Hz display from hogging. You can see major upgradation in this year for OnePlus 8 Series. It may be possible quad camera setup in rear, In foremost camera may 48-megapixel Sony IMX689 sensor used, and an other camera that is ultra wide one will be possible 48-megapixel Sony IMX586 sensor, And 8 megapixel camera for telephoto lens support 3X Zoom and digital zooming support upto 30X and at last one camera that is 5 megapixel offers colour filtering. In OnePlus Series has 16 Mega pixel for front punch hole camera that is in the left conner of top.

Reportedly, the OnePlus lite may come with new name that may be OnePlus Z.
OnePlus 8
KEY SPECS (Unconformed Specs)
Processor - Qualcomm Snapdragon 865
Rear Camera - 48-megapixel + 16-megapixel + 2-megapixel
OnePlus 8 Pro
KEY SPECS (Unconformed Specs)
Processor -Qualcomm Snapdragon 865
Battery Capacity - 4500mAh